Perhaps you never seen this poster. Or you have.
I've been googling and blogwalking for some design-oriented webs, and I remember seeing this interesting poster.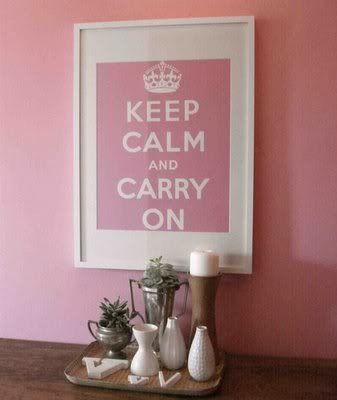 The poster itself is cute and the message is useful for some situation.

Well, today, as I'm looking for something to hang on my wall, I found this poster, again. Then by googling, I found out that the reason behind this poster's creation is shocking. You can read the history here

I don't know why, but the article gives me ghost bump. Who ever thought this poster is supposed to be use in time of crisis? Wow, amazing history behind this pink poster. (yeah, perhaps it's not originally pink).

Anyway, it's been a slow day at work. Can't believe I've posted 3 blog entries.

TGIF.
Have a great weekend!
More...